Con estas 4 nuevas incorporaciones queda cerrado el cartel del XIII Surforama RnR Fest
Whith these bands the line up for the XIII Surforama RnR Fest is closed!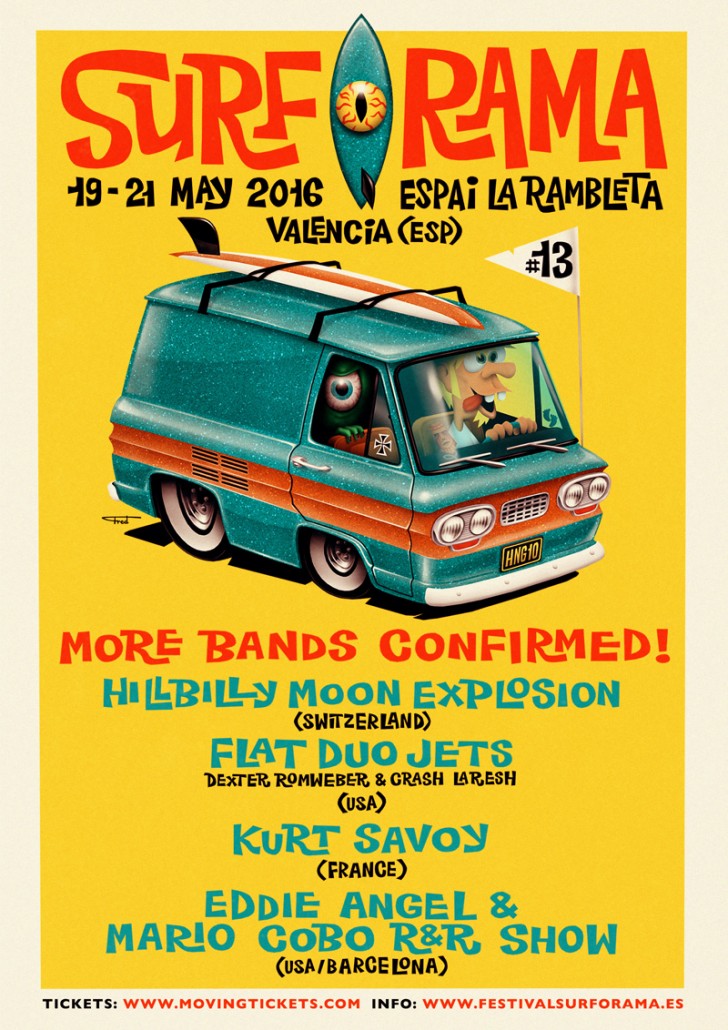 * THE HILLBILLY MOON EXPLOSION (Switzerland); one of the best bands from the 21st Century. From Rockabilly to Ska going through Blondie, Ramones, France Gall, Mel Dorsey or The Shangri-Las. This is Rock'n'Roll!!
* FLAT DUO JETS (Dexter Romweber & Crash LaResh) (USA); Dex Romweber has been shaking the R'n'R catacombs since 1984. The legendary duo is back with his old pal Crash. Magic!
* KURT SAVOY (France); "The Good, the Bad & the Ugly", "For a few dollars more",… The King of Whistlers with his best cinematographic repertoire!!
* EDDIE ANGEL & MARIO COBO R'n'R SHOW (Nashville/Barcelona): A Straitjacket meets one of the best Spanish RnR guitarists (Nu Niles, Mambo Jambo, Loquillo…). For the first and only time together these two amazing guitar players!!